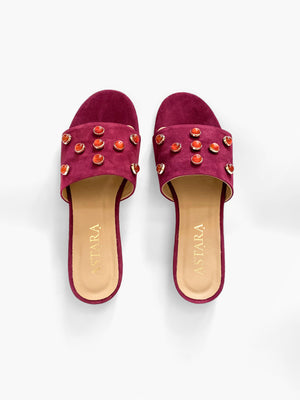 SAHARA Carnelian Sandal
Sale price Price $260.00 Regular price
The first ever "crystal grid" shoe, the SAHARA Sandal in Carnelian Gemstones and Italian Cinnamon Suede supports activating the creative power within. This stone turns up the heat, bringing passion and some spice to life. Each crystal is placed in a specific direction to anchor, activate and radiate energy for creation, manifestation and expansion.
Artisan handcrafted in Downtown Los Angeles, CA
Natural, Vegetable Tanned Italian Leather
Ethically Sourced, Genuine Rose Quartz Gemstones
Real Reiki Charged Gemstone
Proprietary Schumann Resonance Grounding Technology
3/4" inch heel.